The new jobs report just came out this morning, and...
ouch
.
Unemployment remained stagnant at 9.1%, which means that the economy gained
zero
jobs in August.
CNBC noted that this was the first time since World War II that the economy had created net zero jobs
.
Drudge Report headline this morning
Think about that. Zero jobs created. That had better be one heck of a speech next week, Mr. President. (Somehow I'm not optimistic).
0 jobs. Not even a fancy green job!
I guess it makes sense that the President whose campaign logo was a big "O" should have an economy that creates zero jobs.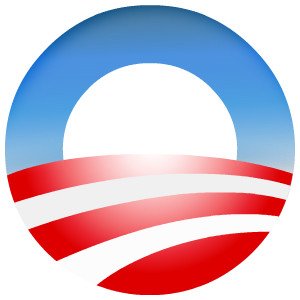 Prophetic?