In honor of Veteran's Day today, I wanted to share a quick story with you from my trip to D.C. last week.
After our conference ended, we headed back to our hotel and there were a lot of people in military dress uniforms walking around. It turned out that there was a big gala honoring veterans that evening, and it was a really special group of veterans.
I overheard someone mention "...Doolittle Raiders..." and my ears perked up. The
Doolittle Tokyo Raiders
were an incredible group of heroes who participated in an air raid on Tokyo as retaliation for Pearl Harbor. It was an extremely dangerous mission and its success provided an invaluable morale boost for America during the early days of WWII. If you're not familiar with the story (and please, that cheesy Michael Bay movie doesn't even begin to cover it),
there's a great depiction of the story of the raid at
DolittleTokyoRaiders.com
.
Well, two of the five surviving Doolittle Raiders,
Major Thomas Carson Griffin
and
Staff Sergeant David J. Thatcher
, were there in the hotel lobby and we had a chance to meet them.
They were very gracious and posed for pictures with everyone, happy to share their stories.
One of the key elements of the story of the Doolittle Raid is that because of the difficulty of sending in planes to attack mainland Japan in the middle of the war meant that the planes only had just enough fuel to get to their targets, but not enough to get back. The men who got into those planes on April 18, 1942 believed that they were most likely on a suicide mission. Some of the men died, some crash landed or parachuted into China or Russia, and many of them were held captive under terrible conditions.
The bravery and patriotism of these men is just awe-inspiring, and I think it illustrates one of the greatest strengths of our military - ordinary men and women who are willing to put their lives on the line to do the extraordinary.
To all current and retired members of our amazing military...THANK YOU, God Bless you and your families, and God Bless America.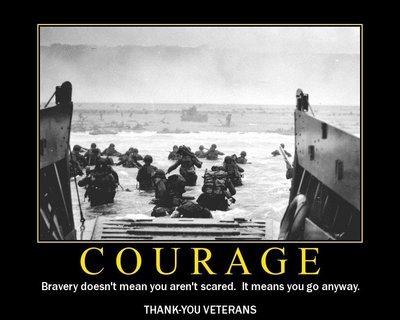 Here is a great list of the companies that are offering military discounts for Veterans Day:
Be Sure You're RIGHT, Then Go Ahead | Thanks, VETS!
As a final thought, today is Veteran's Day, but honoring our veterans should be something we do 365 days a year. I would like to ask you to take some time today and do what you can for our veterans.
There are many worthwhile charities that support our troops, but here are three I would suggest you consider:
The USO (http://www.uso.org/) provides entertainment and other valuable morale-boosting services for our troops and their families.
The Wounded Warrior Project (http://www.woundedwarriorproject.org/) provides counseling, financial assistance, and rehabilitation to wounded service members.
The Honor Flight Network (http://www.honorflight.org/) sponsors free trips for World War II veterans to visit the WWII Memorial in Washington, D.C.
These charities need both volunteers to donate their time, and benefactors to help them financially. Please consider making whatever contribution you are able to give.