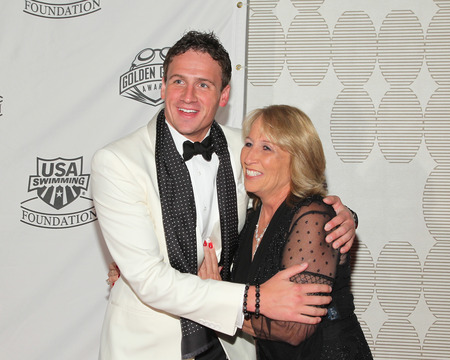 Ryan Lochte and his proud mother
Lochte's mother, Ileana "Ike" Lochte was born in Havana, Cuba, and her family moved to Miami when she was a little girl.
In a recent interview with NBC, she talked about how proud she was of her son, and how much it meant to her family:
His mom has medals of all colors, shapes and sizes in her family's Port Orange home, but his personal gold from Beijing in 2008 is her fondest memory, she says.
"When he won the gold medal, the individual gold medal, and all I could think about what was my parents went through and how he's there representing the United States, and my parents wanted us to be there so badly, to be in the United States," she says. "And to see him up there with the American flag, it was great."
God bless the Lochte family and all our Olympic athletes.